2016 Social Media Round Up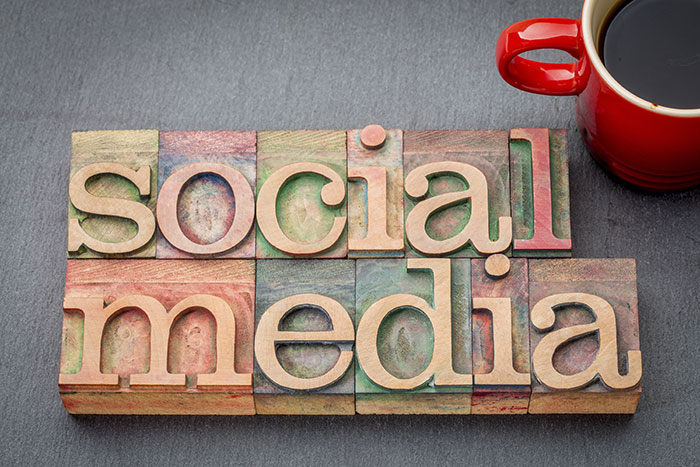 2016 was an eventful year in the world of Social Media so let's take a look at the events and impact they had on the world of Social Media.
2016 could be recognised as the year that social targeted businesses and their owners. No longer just a broadcasting medium, the social media platforms pulled out the big guns and improved social experience for the business owner and advertiser.
With 91% of retailers using at least 2 of the social networks for marketing and brand awareness - this was the year social put on its suit and targeted the business world.
Social Drives Revenue
Last year revenue from social advertising earned social networks 8.3 billion dollars.
Facebook is always ahead of the game but Quick fact - did you know that Facebook was originally called facemash?
Mark Zuckerberg began by financially rewarding (paying!) the rich famous and socially elite to live stream on Facebook. Add in some strategically placed adverts in between and business could take advantage of increased social reach.
There are 40 million small business pages on Facebook alone and the platform boasts an impressive 1.860 billion active users per month. That is one large potential audience to broadcast to!
Businesses taking advantage of Facebooks audience targeting features could reap the benefits of live video advertising to a specific audience segment. Facebook of course will be monetizing this and receive a revenue percentage from adverts featured within it Facebook live platform.
Facebook states "The criteria for live video ads is slightly different. Publishers need to be live for at least four minutes before they can take an ad break, and the stream must have at least 300 concurrent viewers. Each ad will last 20 seconds."
Live Video Priority
In march 2016 Facebook began prioritising live video in the news feeds of users.
Facebook exceeded ad target revenue in the summer of 2016 as ad sales totalled $6.2 billion. Keen to improve experience Facebook began addressing ad relevance issues.
LinkedIn were their next target with Facebook introducing job listings. LinkedIn rolled out new engagement insights with the aim of improving marketing performance.
With 433 million registered users LinkedIn popularity amongst social networkers was increasing, however LinkedIn owns just 4% of total global social sharing.
There are 3 million active company accounts on the network so reach for businesses is ever increasing.
Microsoft Goes Shopping
Later in 2016 however Microsoft paid $26.2 billion to buy LinkedIn saying "our top priority is to accelerate LinkedIn's growth, by adding value for every LinkedIn member"
Gone in 60 Seconds
In January 2016 Instagram increased video length to 60 seconds. This was followed by it hitting 200,000 advertisers. Fast forward to the summer and Instagram went all google on us and implemented an algorithm based feed as it hit targets of 500,000 users worldwide.
Instagram Ad Impact
In 2015, Instagram was forecasted to bring in $595m in mobile ad revenue. This again highlights social networks serious intent to make significant impact in the digital advertising arena.
It appears to be paying off as by 2017, Instagram's global mobile ad revenues will reach $2.81 billion.
It is forecast that the percentage of brands using Instagram will increase by 30% with 70% of all brands using the platform by 2017.
Twitter Ad Revenue
Twitter also showed increased in ad revenue. Mobile advertising revenue was 88% of their total advertising revenue of $545 million.
Twitter made changes in 2016 – photos, gifs and images would no longer be counted as characters allowing users to tweet using the full 140!
Snap What?
Business owners continued to embrace Snapchat in 2016, Did you know that users watch over 10 billion videos per day - an increase of more than 350% since 2015!
With Snapchat ads showing up to 1 million times a day, the commercial use of the platform became widely recognised. Snapchats financials were looking positive throughout 2016 with it being valued at an estimated 18 billion dollars!
Did you know that with 500 million Snapchat stories per day? It would take more than 158 years to watch an entire day of Snapchat stories!
Messaging Mayhem
Messaging was propelled in 2016 with Facebook and the Facebook owned WhatsApp handling up to 60 billion messages a day - phew! WhatsApp has 900 million users and shares 3.3 billion images and videos and 760 million per day!
2016 was a busy year in the world of social media with businesses truly realising the unleashed potential of tapping into the erupting social scene.