GTA 5: Named Biggest Game of 2013 with 32.5 Million Copies Sold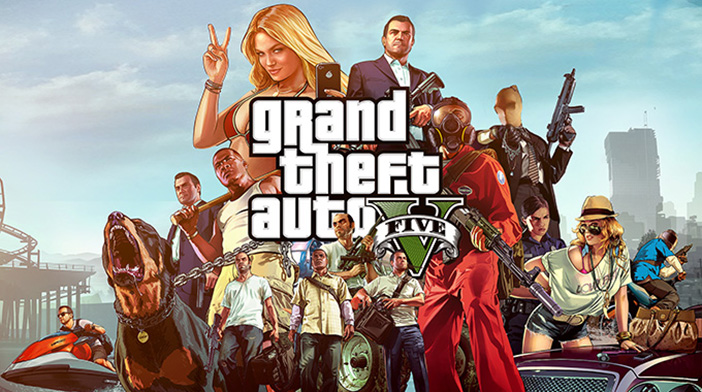 Grand Theft Auto V from Take-Two interactive the parent company of Rockstar Games and Rockstar North the developer has claimed the title of the biggest selling game of 2013. Released in the second half of 2013 the game had sold 11.21 million units in its first 24 hours of its launch on September 17, generating revenue of $815.7 million (£511.8 million), going on to reach $1 billion (£624.45 million) in sales after just three days on September 20 2013.
The figure smashes records previously held by blockbuster movies including The Avengers and Avatar and the Call of Duty videogame series.
29 million copies of the game were sold by the end of October, causing it to break six World Records.
Grand Theft Auto V World Records:
Best-selling action-adventure videogame in 24 hours
Best-selling videogame in 24 hours
Fastest entertainment property to gross $1 billion
Fastest videogame to gross $1 billion
Highest grossing videogame in 24 hours
Highest revenue generated by an entertainment product in 24 hours
Most viewed trailer for an action-adventure videogame
Figures from the Entertainment Retailer's Association show that the latest instalment of the Grand Theft Auto franchise sold 3.7 million copies in the UK alone last year.
"Take-Two's business continued to outperform expectations significantly during the fiscal third quarter," said Strauss Zelnick, chairman and CEO of Take-Two.
"Take-Two was the top video game publisher of 2013, according to the NPD Group, underscoring our positive momentum over the past year," he added.
The game is believed to have cost Rockstar Games $266 million to make, a figure that was returned with hours of the game's release.
The Academy of Interactive Arts & Sciences (AIAS) will induct Rockstar Norths President Leslie Benzies and Rockstar Games Founders Dan Houser and Sam Houser as the 18th, 19th and 20th members to its Hall of Fame.