How Facebook and YouTube Dominate Mobile Traffic in 2014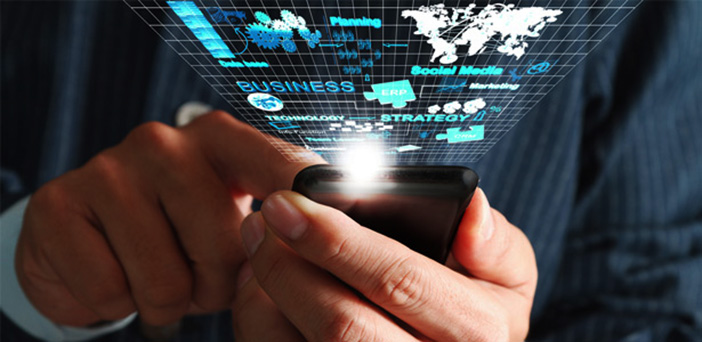 Mobile search traffic is growing steadily every single year, and it is expected to outstrip desktop search traffic by 2015. However, it's interesting to note that most mobile traffic is not from people searching for local restaurants or directions to the nearest petrol station. The majority of mobile traffic actually comes from Facebook and YouTube visitors.
Together the two social networks account for just under one third of all data sent to and from mobiles. Facebook accounts for 26.9 per cent of mobile upstream traffic and 14% of downstream traffic, while YouTube enjoys a 3.7 per cent share for upstream traffic and 17.6 per cent for downstream traffic over the same period. These statistics relate to North American users, but they are likely to apply to other parts of the Western world too.
Other popular applications for mobile users include:
• Google Play (and other store apps)
• Pandora
• Netflix
• Instagram
• iTunes
It's interesting to note that Twitter does not figure in the top ten, in spite of it having previously been one of the most popular social networks for mobile users. This change could be because Instagram is now available to Android users as well as iOS users and has grown massively because of that. Or it could be that Twitter is a more low-bandwidth app. YouTube's upstream traffic is deceptively low, but this does not mean that YouTube is unpopular. It simply means that people prefer to use their desktop to upload videos, and that when they are on a mobile device they are content to just be a consumer.
What This Means for Webmasters
If you are a webmaster or a business owner, you can capitalise on the popularity of Facebook and YouTube with mobile users by tailoring your social media campaigns to ensure that they are as mobile-friendly as possible. If you know that your audience is probably out and about, you can design your campaigns to be easy to digest, make sure that your site is responsive and loads quickly on mobiles and even tailor your timing around daily commutes or other peak periods for mobile traffic.
Facebook and YouTube are the popular apps of the day, but they may not remain popular forever. Privacy concerns are driving a lot of users away from Facebook - especially now that the company wants to build song recognition and other similar features into their mobile app. However, even if Facebook goes the way of MySpace, there will be another social network to take its place. As a business owner, you should make it a priority to follow the rise of new social networks and try to stay ahead of the curve. Networks may come and go, but mobiles are here to stay.