Website Design Trends For 2017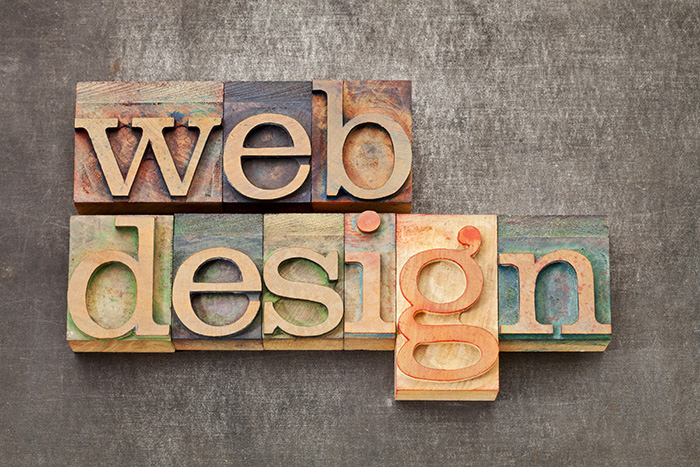 Your website is your digital shop window - your brands first impression to future potential customers and clients. If you are considering a new website or it is time to update your existing one, what are the important design trends and features that you should incorporate, to keep you ahead of the curve in 2017 and beyond?
The award-winning web design team here at SW have put their heads together and here is what you need to know about web design trends in 2017…

Studies show that website visitors take about 50 milliseconds (that's 0.05 seconds) to form an opinion about your website that determines whether they like it or not, and whether they will stay or leave. The first impression is dependent on its visual appeal to that visitor.

Things are going back to basics with web design - how your website presents visually is of course crucial to its success from a marketing perspective, but let us take it back to a website visitors initial purpose for clicking on a URL in the first place.
Give Them What They Want
They also want information about what you or your company can provide. This is why high quality content is vital for a successful website. Google implemented the "hummingbird" algorithm overhaul in a bid to improve the rankings of content-rich websites and drive visitors to those high quality relevant sites.
Updating your website content regularly is not only positive for your Google rankings but will also help reduce bounce rates from your site - if a visitor can find the information they require easily they are less likely to search elsewhere, increasing the time spent on your website.
Analytics can help you here - what are visitors searching for? Long tail search terms are key for good rankings and online visibility. What website pages have past visitors landed on and how long have they spent there?

Average time on page metrics can tell you how your content is fairing. If customers are visiting and only staying a few seconds and then leaving, it is a clear indication your online content has not given them what they require.

Defining your target audience is essential to directing the creation of appealing, interesting and valuable content for your website. Clear keyword relevant content should engage your visitors, and contain relevant CTAs.

If you are not confident in writing your own content then engage with a copy writer, give them clear objectives of what you require and clearly define your brands tone of voice and online persona.

Content is not only written! Take advantage of video as a method of broadcasting information with minimum effort to consume from your visitor. Easily digestible content is popular with businesses with the average number of videos published by businesses each month being 18 - with half of all published videos being only 2.5 minutes long, this is not as time intensive as it may outwardly appear.
In 2017 content is crucial for website success.
Be Fashionable & Effective
Website design is moving forward from basic flat design and towards more imaginative layouts. This could signal the end for flat design. It is time to break the mould and be creative to stand out from the crowd.
Bold rich background patterns work as a good framework for the other visual elements. Dashes, dots and stripes all have the ability to enhance the final layouts appearance.
Asymmetry.

Layering that does not balance towards the left and right side is a modern quirky choice. This is very effective when used as part of a mobile responsive design.

Mobile responsiveness is crucial for website success in 2017. This is no longer an option, visitors expect your website to be mobile friendly, so create an intuitive navigation system allowing them to access your information with ease.

This will help improve bounce rates and keep your visitors attention. Search Engine Land revealed that nearly 60% of searches are now from a mobile device - this is not a fad and experts predict this will only increase with the ever improving speeds for mobile networks and accessibility.

Geometric design used for images is a creative way of adding dimension to your website imagery. Lines, patterns and circles all add character to your website – don't be afraid to diversify and show your personality through your website. Social Media platforms have taken this on board with LinkedIn and Twitter favouring a circular design for profile images.

Impressive bold colours and gradients are playing a big role in website design trends. Blended blurred gradients are again stepping away from flat design and are the way forward. Known as duotone this is a popular effect and is inspired by image sharing apps such as Instagram.

Another trend that is on the rise and seems at odds in the digital era is hand drawn elements, such as fonts and graphics; this can be a refreshing update and give a more human feel.

Dependant on your target audience and sector this look could help with conversions moving away from a purely corporate look. This can evoke some quirky personality for your brand.
Typography is making waves in website design this year. Bold decorative typefaces are more than just informative, they are a core element of the visual overlay and design.

This again maybe influenced by the ever increasing popularity of social media sharing apps. Artistic images or photos paired with a quote are commonly shared, so the use of this style in website design creates a feeling of comfort through recognisable familiarity.

Use creative heading styles and experiment with positioning, as sometimes it isn't just what you say but how you say it.

Keep things fun! Engaging animations are featured in this year's trends and with tools for designers developing constantly they will make more and more impact as time moves on. The use of SVG and CSS allows designers to develop ever more intricate effects.

Incorporating them into your website is a fun way of interacting with your audience whilst educating them about your product or service. Once again a focus for easily accessible, easily absorbable information seems to be a trending factor for 2017.

Immediate perception is paramount for your websites success. Taking into account the trends making waves in 2017 your website is so much more than just an informative company portal – it is quite often the very first port of call for your brand to future potential customers and clients, representing your entire company.

Following these trends will guarantee that first impression is a positive one!